admin
April 19, 2023
0 Comments
Why living in a boutique apartment building is better than living in a large apartment building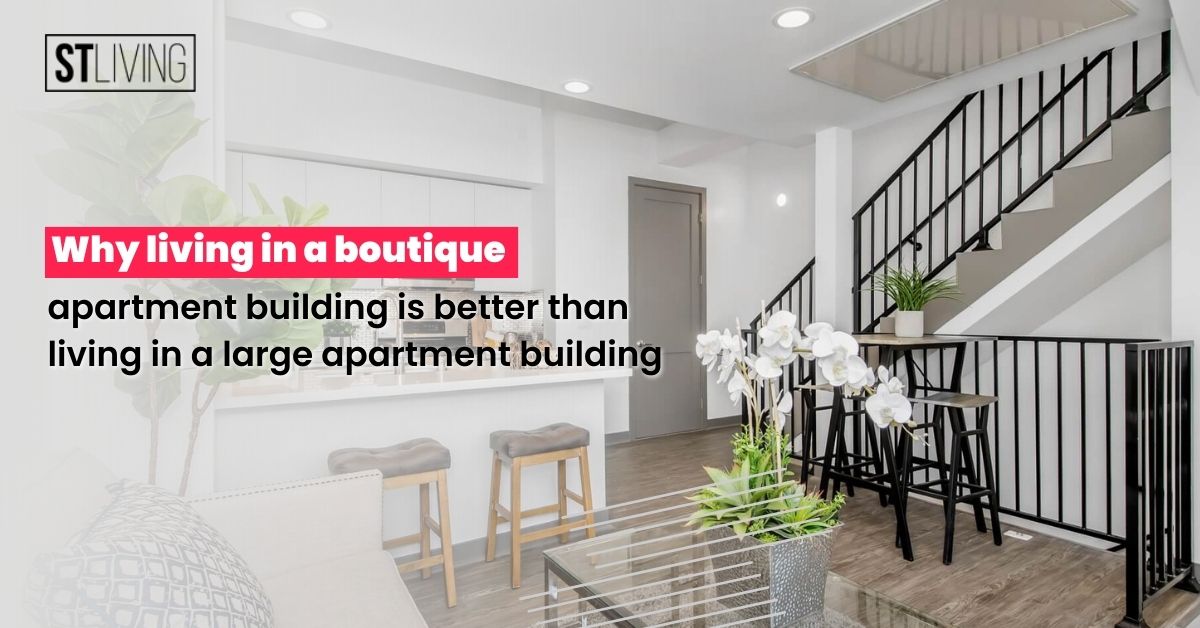 Living in a boutique apartment in Los Angeles can be a unique and rewarding experience for many residents. These smaller, more intimate communities offer a number of benefits that you may not find in larger, more traditional apartment complexes. Here are just a few of the reasons why you might consider choosing a boutique apartment in Los Angeles for your next home. Boutique apartment is better than living in large apartment
Sense of community: One of the biggest benefits of living in a boutique apartment is the sense of community that it can provide. With fewer units and residents, you're likely to get to know your neighbors and the property management team on a more personal level. This can create a more welcoming and supportive environment that can make you feel right at home.
Personalized service: Because boutique apartments typically have a smaller number of units, the property management team can often provide more personalized service to residents. Whether you're looking for help with a maintenance request or have a question about your lease, you'll be able to get the attention you need in a more timely and efficient manner.
Unique features and amenities: Boutique apartments often have unique features and amenities that you won't find in larger complexes. From rooftop gardens and outdoor spaces to on-site gyms and common areas, these smaller communities can offer a more diverse range of amenities that can enhance your living experience.
Great location: Many boutique apartments are located in prime areas of Los Angeles such as Hollywood, Santa Monica, Beverly Hills and Culver City, which means that you'll be close to all the excitement of the city. Whether you're looking to enjoy the nightlife, explore the cultural scene, or just take in the beautiful weather, you'll be in the heart of it all.
Competitive pricing: While boutique apartments can offer a more upscale living experience, they often come with a more competitive price tag. Because there are fewer units, the cost to operate the building is lower, so the rent for each unit is lower than in a bigger complex.
Overall, choosing a boutique apartment in Los Angeles can be a great option for those looking for a unique and personalized living experience. With a sense of community, personalized service, unique features and amenities, great location and competitive pricing, these smaller communities can offer a lot of benefits that you may not find in larger, more traditional apartment complexes.